San Juan, Puerto Rico- The island of Culebra is a small slice of paradise off the east coast of Puerto Rico. In it is one of the most impressive beaches you will ever see, Flamenco, considered one of the best in the world. For a beach to stand out in Puerto Rico, especially amongst Puerto Ricans, you know its beauty must be jaw dropping.
"It looked like nobody had set foot in it. It looks so natural which is incredible." That was PRFC defender Tyler Rudy's first reaction when he saw Flamenco for the first time when he visited Culebra this past weekend. "The trip was a Valentine's Day gift from my girlfriend," Tyler added. "We heard that it was a Top 5 beach and one of those places you must see before you die".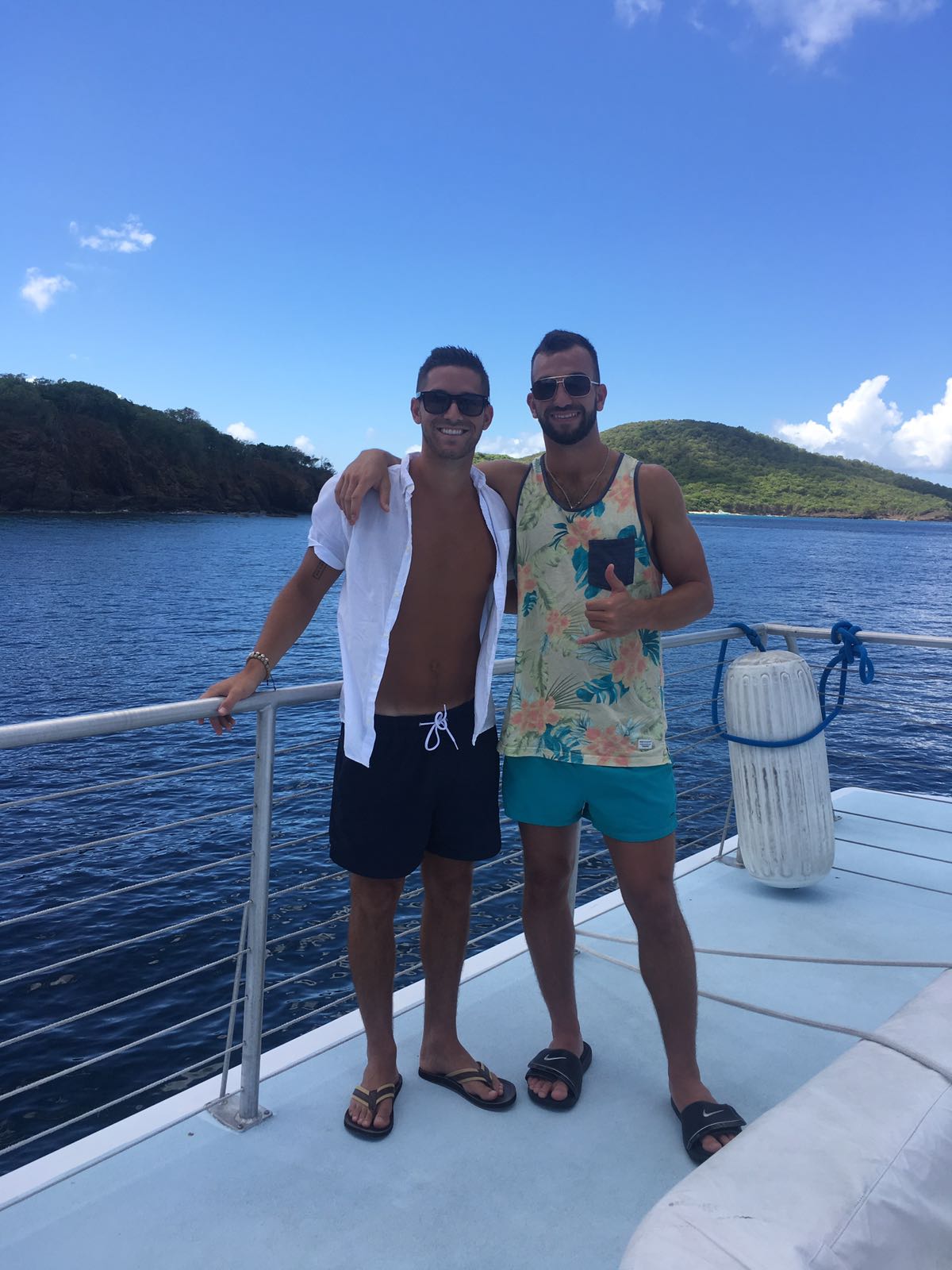 Accompanying Tyler was his roommate and PRFC midfielder Brian Bement who was immediately amazed by the beauty of the beach. "It was incredible! I wasn't really sure what to expect but once I got there it was like something you'd see on a postcard or in a movie. It was so beautiful".
Brian and Tyler not only were able to relax on the sand during their trip, they also snorkeled around the Island and Bement could not believe what he was seeing. "I felt as if it was almost a virtual reality experience because the water was so clear and I would just kind of reach out my hands as if to touch the coral that appeared to be right there but was actually about 40 feet below me. Super cool."
Both players are excited to bring their families and teammates to the Culebra, which is just a ferry ride away from the main island. You can also fly in from San Juan or Fajardo. Go to seepuertorico.com for more information on Culebra and its sister island Vieques.